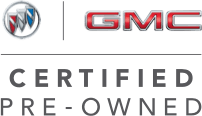 Each Buick/GMC Certified Pre-Owned vehicle is thoroughly inspected and reconditioned and includes factory-backed limited warranties and roadside assistance.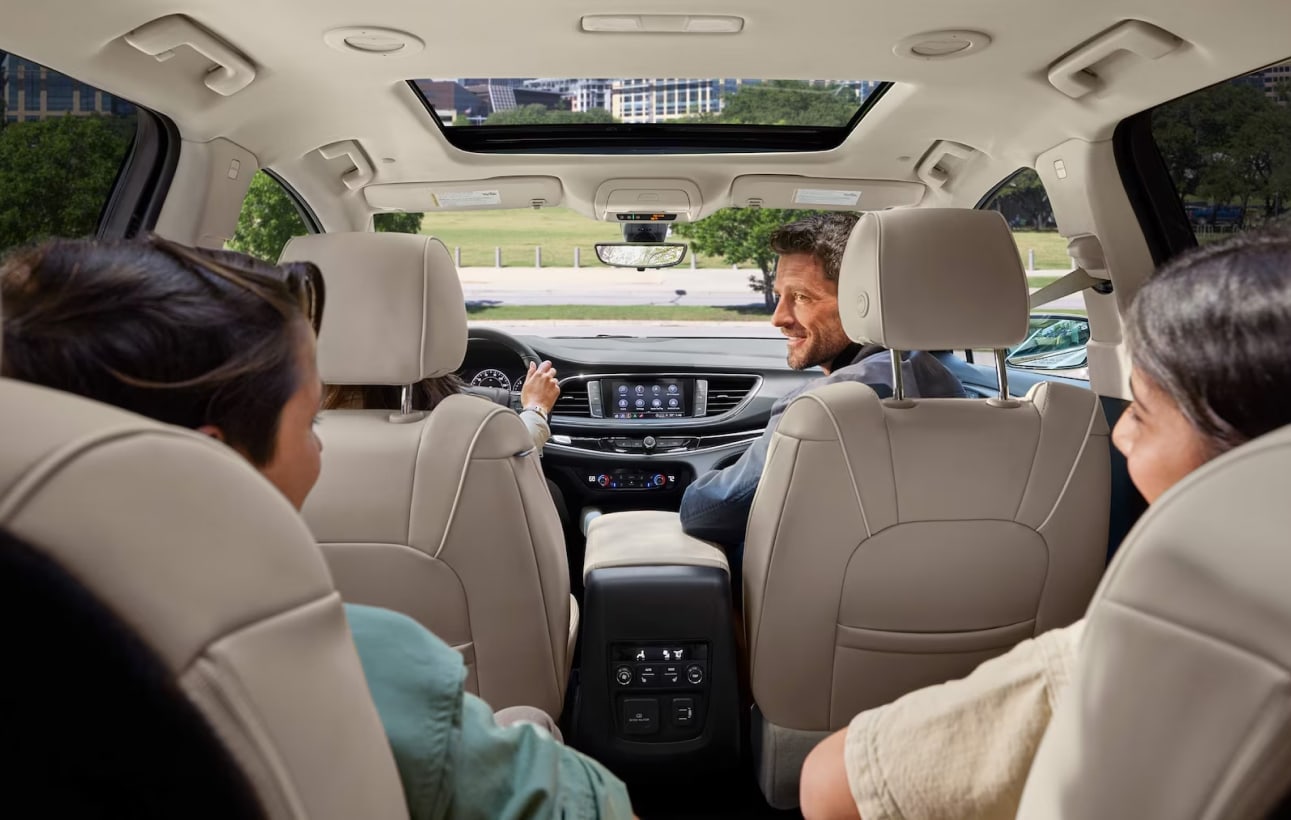 Current Offers
View this months current offers and promotions on select Buick/GMC vehicles.
Our Reviews
I just completed my purchase for a 2021 GMC Terrain at George Gee. Awesome experience and mostly due to Lonnie M. I explained I was a no nonsense buyer and he took it to heart and at the same time, made the whole experiece fun. When it came time to complete the purchasehe kept his promise of out the door in 30 minutes! How many dealerships can do that?!!! The whole team at Gee are great but Lonnie was just the best! If you want a good experience and a fair deal, Lonnie and Georg Gee is where you want to go.
Bought truck sight unseen, it was beyond what was advertised! Michael did a great job of guiding me through all of the buying hurdles! Mike went above and beyond on getting my truck to me! Kudos to both of them!
Lonnie was amazing! Very honest and he help me work a great deal! He put me in the car that I wanted. They made me a deal to fit my budget. It was a great experience. Much better than Finley Jeep!
I had a great experience working with Lonnie and buying a used car this week. He was transparent and up front, he answered all of my questions so I could do comparisons, he was respectful and very responsive. The sale was easy and there was absolutely no pressure.
My wife did research and we found a vehicle that would fit us and our budget. We worked with Nicholas Craig. He was very friendly and personal and went step thru step with us during the whole buying process. I definitely would come back and buy another vehicle from him
Very friendly and very out going. They worked very hard for me in order to get me my new car. This is a place I would go again.
Great service, variety of vehicle selections, and awesome dealership that will take care of your needs, overall very satisfied! Will definitely recommend seeing Nathan if you're looking for a new/used vehicle- he is not just a sales man looking for a sale, he is someone that cares to help any way possible. He worked diligently to deliver smooth transactions without delays and went above and beyond with stellar service. The day I was supposed to pick up my car, I had an emergency. Thanks to Nathan and his team at George Gee Liberty Lake, I felt better leaving the hospital driving in my new car that he personally delivered. Thank you!
George Gee, Liberty Lake was professional and astounding to buy my GMC pick-up. Unlike other dealerships in the past where you spend all day buying a vehicle. George Gee was fast and efficient with paperwork and finalizing the sale. My sales consultant, Nathan Acheson was friendly, thorough and went the extra mile for me! He even came in on his day off to help me with my super demanding work schedule. Kudos for Nathan he really shows he cares. I appreciate the non pushy sales environment at George Gee and would highly recommend this dealership.
Nathan Acheson and all the guys here are awesome! No pressure sales, very personable, great pricing, everything you look for in a car buying experience. Love my Kia Soul!
Never felt more comfortable in my life, aside from this sauna and my favorite massage therapist. But no, really, buying a vehicle is a big deal for most of us and Nathan Acheson and his team make you feel welcome, cared for and are genuinely interested in making it work. It's actually not about them. And more you. I just moved to Spokane after nearly 20 years in Denver and this was a pleasant surprise. For my fifth Jeep buying experience and ninth overall...these guys win, hands down.
I am very pleased with the car I purchased today at George Gee. I did my research before buying my car, so I would get what I want verses what I could afford or something that looks pretty. I felt I was very well taken care of and not taken advantage of. I feel George Gee is a good and reliable dealership and they have respectable salesman. Thank you George Gee!
Nate Acheson is the best car salesman ever and this dealership has gone above and beyond for our family for three vehicles now!! We'll never go anywhere else!
Nathan was helpful and understood what I wanted even when I didn't think I wanted it. (Kia Soul) he knows how to relate to the customer preciate you nathan. Jessica also was nice and energetic. As far as price I feel like it could have come down a lil more. But they took care of me. If they see this they'll know what I mean LakeShow, for Kobe.
Great experience buying our newer Kia Sportage. Nathan Acheson was great at finding the car we needed. Everyone at the dealership was pleasant to work with. We would definitely recommend the George Gee dealership.
Absolutely wonderful customer service without feeling pressure to buy. I will never go anywhere else. Definitely will refer all my family and friends. Go see Gee
Was an easy and great experience buying a new car. We also got a deal deal on a new/barely used car. Thank you again
George Gee was fantastic. My wife and I were looking for a new car and figured we would go test drive some on the weekend. We made an online inquiry to George Gee about a car and they reached out by phone, as well as text. Due to work obligations, texting is always easier for me. This was a huge perk to be able to communicate solely by text. Jay Dobson reached out to set up a time to test drive a car we were interested in. We were running a late to our appointment so Jay had to help another customer. He set us up with Nathan Acheson, who was phenomenal. He answered all of our questions, followed all mask mandates for the state of WA, and even let us test drive by ourselves to get a true feel for the car. Often times the test drive can be distracted by small talk, but with this option we were able to really focus on the car and how it ran. Speaking of the car, we purchased a 2015 RAV4 which was in spectacular shape. The service center made sure to wash and clean the inside (which was already spotless), which was an added perk. One of the "issues" we had with the car was it needed some fluids topped off. Nathan was quick to get that taken care of for us. Nathan answered all of our questions, kept us informed of the process, bargained to get the car price down for us, and even went out of his way to give us a tour of the service center. He also snapped some photos of us with our new car. Top notch employees, top notch dealership. I'm looking forward to returning to Nathan when my lease is up on my current car to buy again. The best part is I never felt I was getting the typical sales pitch from other dealerships. We never heard "you're getting a good deal at this price" or "this is the best we can do, we won't make money any lower". I went in with a price in mind based on used retail value (KBB and NADA) and offered what I thought was a fair starting point. They countered with a reasonable offer with KBB and NADA pulls for their offer. I countered and they accepted. Overall, we are very happy with the car and price we paid. We were not pressured to buy, and they never gave us the exhausting stereotypical sales pitch. What a refreshing experience to say the least. Hate the typical dealership song and dance when trying to buy a car? Head to George Gee, you'll be pleasantly surprised. Can't recommend this team enough. Thanks Nathan and Jay!
Nathan was both very courteous and knowledgeable about all the features of the vehicle I purchased. He worked at getting me the deal I was happy with!
Very knowledgeable, didn't try and sell me anything I didn't want. I told him what I wanted, and that was that. Great to work with, got me into the truck I wanted!
Nathan Acheson was the best salesman I have worked with when purchasing a vehicle. Completely profession while able to joke with me making me feel at ease. No pressure from him even though I turned down the deal at least 5 times. He was able to validate my concerns and sold me the truck
Great service and very accomodating in getting us into the right vehicle. This is our 5th vehicle from the dealer for a reason! Nathan A. was fantastic to work with.
Nathan was awesome to work with getting me into newer car with less miles. Very quick and conscious of what we were looking for in a vehicle!
I had a great experience with Nathan! Not high pressure, easy to communicate with, and a good guy all around. He made my first time car buying experience great! Thank you Nathan, and George Gee!
Loved are experience we had there was no pressure at all. Nathan was great, love the windshield.Thank you so much. We love are car😊😊
Great service! Super friendly and great atmosphere!!! Worked hard to get me what I needed in a car, and finance plan even as a first time buyer! Will be going back for future needs and would recommend to anyone looking for a car! Cannot say thank you enough!!!
Welcome to George Gee Buick GMC
At George Gee Buick GMC, we're proud to provide Liberty Lake drivers with the full lineup of Buick SUV models. That includes the Enclave, Encore, Encore GX, and Envision models! Each of these models features a variety of advanced safety and technology features so you can enjoy every ride around Liberty Lake. View our inventory of Buick SUV online, or stop by today for a test drive! Whether you're looking for a spacious, family-friendly SUV that fits the entire family, or a compact SUV that is perfect for commutes to Spokane, you can find what you need within our Buick SUV lineup.
Ask A Question